To all friends of TK Blacksmith, know that the workshop has just moved and thus just changed address (telephones and e-mails remain the same).
Thus note the new address and phone number :
Cédric LEFEVRE – TK Blacksmith
1, place de l'Eolienne
89320 VAUDEURS
Presentation of fifteen knives with several scramasaxes…
I'll be there with my creations…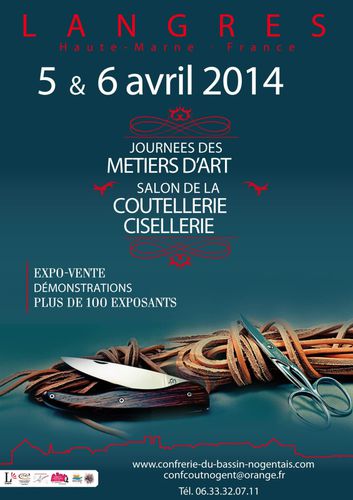 Click on the picture for read the article on the local newspaper l'Est-éclair.
First bronze casting : a success!!!
I'll be at La Ronde des feux of Chaource (France – Aube – 10) from Saturday, May 18 at 19pm to demonstrations of blacksmithing. Come!!!
Link to the page of La Ronde des feux.